Key Takeaways
Weak grip strength can negatively impact your patient's life in numerous ways and prevent them from completing daily activities
Measuring and recording grip strength allows you to track your patient's progress during therapy
There are many different grip strength exerciser options available for your patients
Top Products in This Article
From a stroke to ageing to injury, many conditions can leave your patient with weak grip strength. This can impact their ability to drive, eat, write, and perform other daily tasks. You can help your patient strengthen their grip and return to their daily life using a variety of hand exercisers. Then, track the impact of your therapy with a hand dynamometer to measure your patient's grip strength progress. Get started with our top six choices for measuring and strengthening hand grips!

1 Tool for Measuring Grip Strength
Measure your patient's grip strength to get a baseline and track their progress. This dynamometer uses electronic load cells instead of hydraulics for fast, accurate results. With automatic calculations, this dynamometer saves you time so you can focus on your patients.
⭐⭐⭐⭐⭐ Works great for my use in my practice
"Works great!!" - Daryl S., Amazon customer
5 Tools for Strengthening Hand Grip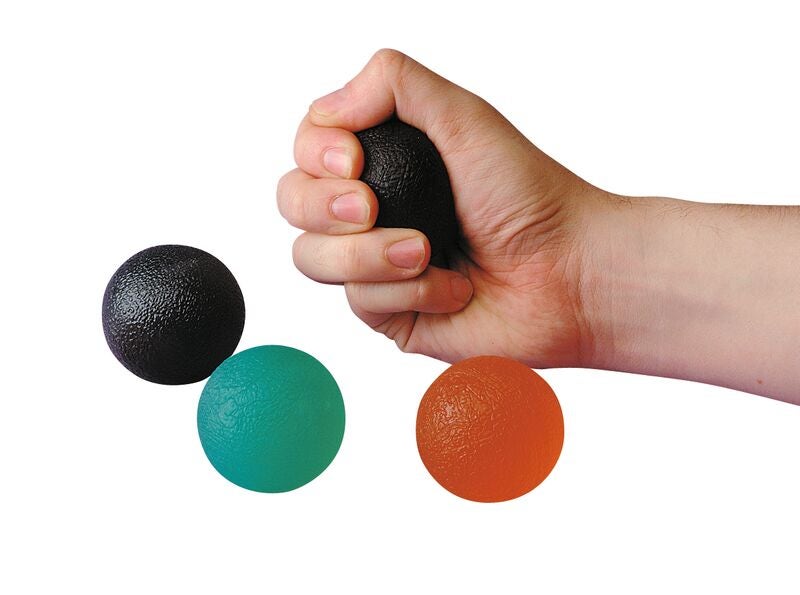 Use these soft hand exercisers for simple strengthening exercises. With five colour-coded levels of resistance ranging from extra soft to extra firm, you can choose the level most appropriate for your patients.
Hand web exercisers are versatile tools that can help your patients improve their hand strength and range of motion. With four different resistance levels, from light to extra heavy, there is a match for every patient.
This FlexBar works your patient's hand grip and can also be used for forearm and wrist strengthening. Patients can also use the flexible, rubber bar to relieve tennis or golfer's elbow pain.
⭐⭐⭐⭐⭐ Great Help for My Wrist
"I broke both wrists in a fall. After the surgery to put plates and screws in them, they therapist used flex bars to help improve my strength and flexibility. It worked so well, I bought two to continue my own therapy at home between therapy visits. Great investment!"
- John B., Performance Health Customer
⭐⭐⭐⭐⭐ Great Company Great Product
"Performance Health can always be counted on to only provide top quality supplies in a very prompt response time."
- Luanne J., Performance Health Customer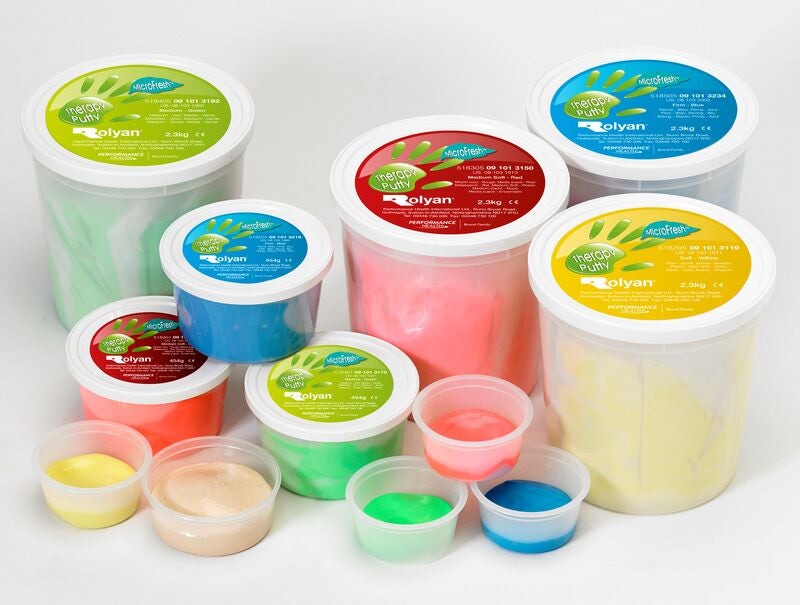 Therapy putty is a versatile option for patient therapy. It can be rolled, twisted, squeezed, and more for hand and finger strengthening.
Made of slow recovery foam, these progressive resistance blocks are designed for patient rehabilitation after injury or surgery. Patients can squeeze or pinch the middle of the block during sessions to treat a variety of conditions that affect the hands and forearms.
⭐⭐⭐⭐⭐ Hand and Forearm exerciser
"Well, I've registered the Flexbar acquisition among my best ever. It is a very handy tool to develop hand and wrist strength. I've been looking for something like this for decades...This, for me at least, deserves two thumbs up!...Excellent!"
- F. Villaman, US Amazon Customer
Recap
Weak grip strength can significantly impact a patient's everyday life, but with these hand grip tools, you can help them move toward greater independence. For more products to help improve your patients' grip strength, browse our full selection of hand exercisers and therapeutic putty!
Medical Disclaimer: The information provided on this site, including text, graphics, images, and other material are for informational purposes only and are not intended to substitute for professional medical advice, diagnosis, or treatment. Always seek the advice of your physician or other healthcare professional with any questions or concerns you may have regarding your condition.